Certified GYROKINESIS® and GYROTONIC® Instructor and Authorized Pre-Trainer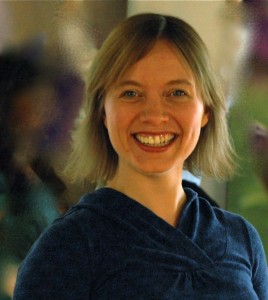 Jane Gotch is originally from Omaha, NE. She studied dance at UMKC and University of the Arts in Philadelphia where she graduated with a BFA with honors in Dance Performance. After graduation she moved to New York to pursue a career in dance.
While dancing professionally in New York, she was looking for a way to heal chronic injuries in her body, which led her to studying GYROTONIC® and GYROKINESIS® methodologies. Jane has been teaching sessions since 2001. She is a certified GYROTONIC® and GYROKINESIS® trainer and authorized pre-trainer. She has taught in New York, Tel-Aviv, Israel, and Chennai, India. Jane has studied with many Master Trainers including Juliu Horovath, GYROTONIC® and GYROKINESIS® creator. Jane has been back in Kansas City since 2006 and is very happy to have found a home for her practice at Plaza Wellspring.