Registered Yoga Teacher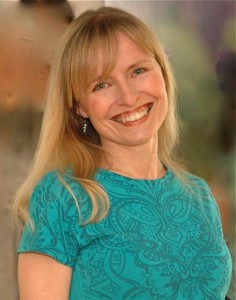 Hoping to relieve chronic pain caused by scoliosis, Becky began studying yoga in 1999. Her practice has not only led to a more peaceful body, but has also provided her the opportunity to personally understand the broad healing potential of yoga. She enjoys providing a compassionate space for students to explore greater freedom in the body, experience deep relaxation and discover their own healing potential. Becky is a Registered Yoga Teacher with Yoga Alliance at the advanced (500-hour) level. She has studied with yoga masters such as Mukunda Stiles, Aadil Palkhivala, Judith Lasater, and Shiva Rea. She is a dedicated student of Mukunda's, studying yoga therapy, meditation, and spiritual yoga practices.
Please visit Becky's website for more information.